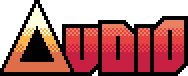 Download the soundtrack in the original sound format.
.vgm files in a .7z
If you're not sure how to listen to these files, check out
Zophar's Domain
where many players and plugins for audio programs are and explainations on how to get them working.
There are also a couple of CDs that were released with Pulseman related and Pulseman inspired tracks on them, but I won't be hosting them here. They DO exist though.
Download the vocal clips from the game.
.mp3 files in a .zip
These are the clips of dialogue used throughout the game.